Patent Law Seminars: Boston, Massachusetts (to be rescheduled in 2021)
Announcing the Chisum Patent Academy's
Advanced Patent Law Seminar in Boston, Massachusetts
Originally scheduled: Thursday-Friday October 1-2, 2020
Due to the Covid-19 pandemic, the Chisum Patent Academy will postpone its Boston seminar until 2021.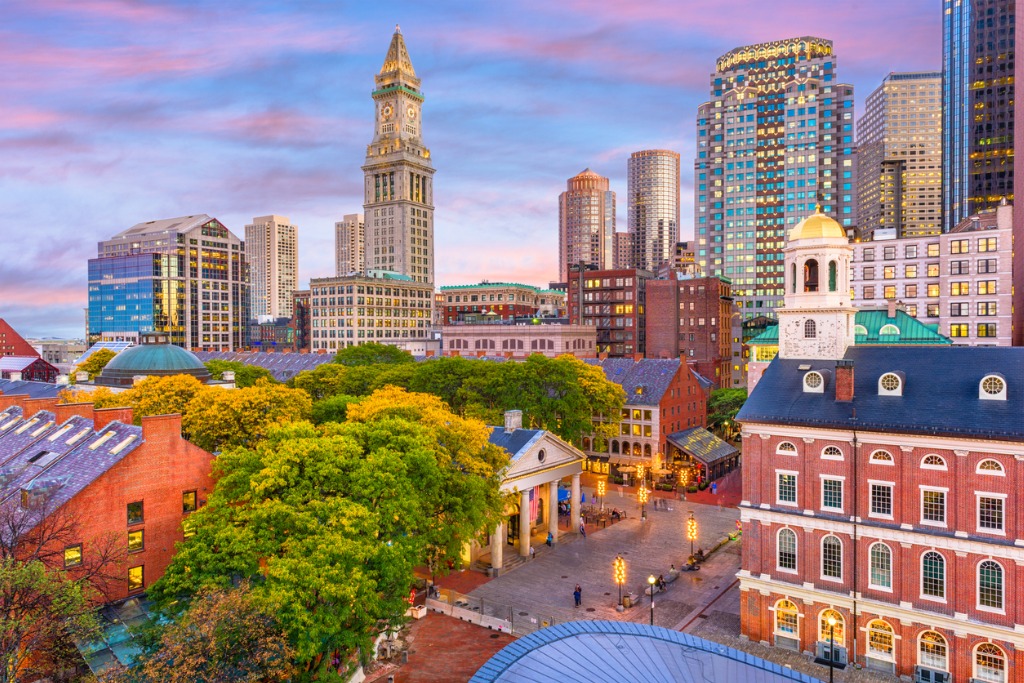 About the Academy:
Founded in 2009 by scholar/authors Donald Chisum and Janice Mueller, the Chisum Patent Academy offers what mainstream Continuing Legal Education (CLE) providers and patent bar review courses simply can't: premium-quality, rapid-response patent law awareness and insights in a uniquely interactive seminar-style setting.
To maximize opportunities for interactive discussion, our seminars are limited to ten (10) registrants. Registration is now open. Because of the limited number of seats available, we recommend that you email us at info@chisum.com to confirm the availability of your seat before completing registration and payment.
Seminar Location:
Our Boston seminar is open to all. Sessions will be held at the offices of:
One Post Office Square
30th Floor
Boston, MA 02109
Founded in 1897, Nelson Mullins is today a diversified law firm with over 800 attorneys, policy advisors, and professionals. Nationally recognized for IP litigation as well as patent and trademark prosecution, the firm's Intellectual Property Group provides a full range of IP services for clients across industry sectors.
Seminar Coverage:
The Chisum Patent Academy updates the syllabus for each of our seminars in order to cover the most significant and timely Federal Circuit and Supreme Court patent law developments. We examine a wide range of patent prosecution and litigation topics. We will finalize the syllabus in the days prior to October 2020, but a highlight of every seminar is Don Chisum's comprehensive and insightful rundown of recent Supreme Court and Federal Circuit "blockbusters." Recent seminars have also featured sessions on:
The latest Section 101 patent-eligibility developments;
A spate of Federal Circuit decisions analyzing the requirements for public accessibility of Section 102 printed publications (an issue encountered routinely in IPRs);
A number of recent Circuit decisions applying the doctrine of equivalents and limitations thereon including prosecution history estoppel;
Nonobviousness, including the treatment of secondary considerations evidence;
Patent enforcement/defenses topics including the latest developments on venue post-TC Heartland, the intent requirement for inducing infringement, new illustrations of the "directs or controls" requirement for divided infringement, and unenforceability based on inequitable conduct or unclean hands; and the ongoing vitality of the doctrine of equivalents.
Complete syllabi from all our previous syllabi are available here.
CLE Credit:
Massachusetts does not have a mandatory CLE requirement.
CLE credit for other states: The Chisum Patent Academy applies for CLE accreditation in those states where we conduct seminars. Where state bars require, we submit attendees' names as they are listed on our daily sign-in sheet. If you are seeking CLE credit for a state other than where that seminar is being held, please apply directly to the appropriate state bar. We are happy to provide any necessary documentation required for your CLE application. Our past seminars have typically received 12.0 hours of CLE credit.
Schedule:
Our two-day Advanced Patent Law Seminars run from 9 am to 12 noon and 1 pm to 4 pm each day, for a total of 12 seminar hours.
Fee:
The registration fee for the two-day Boston 2020 seminar is $1,600 per person, which includes extensive materials, continental breakfast, and on-site lunch. Alumni/ae of the Academy receive a 10% discount.
Meals:
Nelson Mullins LLP will provide complimentary continental breakfast and lunch at its office each day.
Nearby Overnight Accommodations:
Participants should make their own hotel reservations in Boston. Nelson Mullins' office is located in the heart of Boston's financial district. Multiple hotels are located within walking distance, including:
Hilton Boston Downtown/Faneuil Hall
To Register:
Please register on our website, or email us with any questions at info@chisum.com.